April 26th, 2011
Twelve new ACEO art size illustrations are up for grab in silent auctions at KiniArt.com. No reserves / No minimum bids - each original illustration will simply go home to it's highest bidder and I pay the shipping (worldwide). Bidding is open now through MAY 15, 2011. Just visit the auction page for further details and to view all the artworks at http://KiniArt.com/sauc.htm.
December 3rd, 2010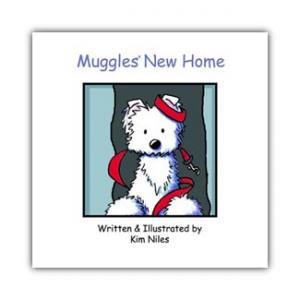 On Saturday, Dec. 11th, I'll be at Inklings Bookshop in Yakima,WA at a book signing event for my new children's book, "Muggles' New Home", and you're totally invited! It's free and open to all KiniArt fans, family and friends...so come on out! I'm bringing along some fun freebies for the kids and I'll be doing FREE sketches for anyone wanting an original doodle in their Muggles book! It's gonna be awesome so stop in and see me anytime between 10:00 am and noon. Inklings Bookshop in Yakima is located at: 5629 Summitview Ave, Yakima, WA 98908

You can check them out further at http://inklingsbookshop.com Questions, concerns and high-fives can be sent to me through KiniArt.com or if you're on Facebook, visit the KiniArt fan page at: http://www.facebook.com/pages/KiniArt-Studios/92259496047

Publisher's note: Follow Muggles on a quest to sniff out his new home. This heartwarming book featuring whimsical illustrations and story by Artist and Author, Kim Niles, is intended for early readers, and dog-lovers of all ages.